greygirlbeast
Though I've had a few good responses, I'm a bit disappointed in the number of replies to
the most recent Question @ Hand
. Maybe it was a poor question, or maybe I phrased it poorly. I was very much hoping to get an article out of it for
Sirenia Digest
, but so far, there's just not enough for that. A number of people who wrote excellent bits for the first two questions have been silent; of course, it
was
a year ago I did this last, and maybe those folks no longer follow the LJ, or have jumped ship for that wretched Facebook thing, or something.
Anyway, this is my last solicitation for replies. I think people aren't thinking in terms of
bodyart
(though performance pieces are good, too), which is really what I was after. Thanks to those who have replied (and please don't reply with unhelpful comments like "You're already a work of art!" Nice sentiment, but not what I'm after). And no short stories, please. Again, I appreciate the effort, but ideally replies ought to fit into the comment space (which can be pretty long).
Also, just got this delightful, hilarious graphic from

kylecassidy
, the cover for
The Red Tree
, complete with warning label for the sexually squeamish: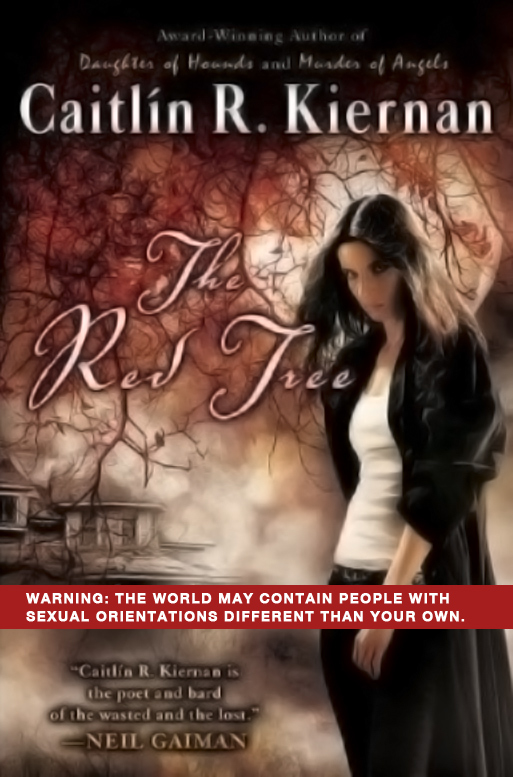 Also! A new website for the exquisite
Lolly Jane Blue
, who, I think, blows Lady Gaga out of the water (and I say that as a casual sort of Lady Gaga fan).